Associates
Northwestern Mutual Downtown Cincinnati financial representatives have an incredible opportunity to positively impact people's lives - the lives of their clients, their families and those in their communities. They take this responsibility seriously and so do we. We provide them with the training and support they need to ensure their success, but we know it is their productive work ethic, strong relationship skills and professionalism that make them extraordinary.
Christian Charles Salzmann
Financial Representative
christian.salzmann@nm.com
Christian graduated from the University of Cincinnati in 2015 with a Bachelor's in sports administration and a business minor. He is a Cincinnati native who is actively involved in multiple community organizations and service work with the Boy Scouts, City Gospel Mission, Hoxworth, Lighthouse Youth Services, and Crossroads Church.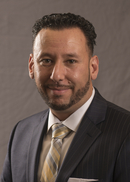 Financial Representative
fadi.alhammuri@nm.com
Fadi is a former pro athlete turned businessman who joined our firm in 2016. A native of Palestine, he was a member of the Palestinian U-16 and U-20 National Soccer Team from 1998-2001. In 2001, he was offered a full scholarship to Cincinnati State, where he was First Team All-American and All-Conference during his tenure on the team. Fadi is an experienced business owner who enjoys helping his clients achieve financial security and being the one who is depended upon for financial success. The freedom and flexibility this career provides allows him to spend time with his wife Dalia and three-year-old daughter, Tia. They enjoy Mediterranean cuisine, grilling out, and spending time at the park as a family.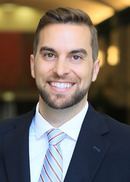 Joel Michael Purcell
Associate Financial Advisor
joel.purcell@nm.com
Joel is an Associate Finanical Advisor at Northwestern Mutual - Purcell Financial. He specializes in creating comprehensive finanical plans that provide both long-term and short-term retirement and risk management solutions that allow clients to maximize financial growth and security. Joel graduated from the University of Kentucky with a Bachelor of Business Administration (with a focus on marketing and finance) in 2008 and began his career at Northwestern Mutual in 2011.
Joel and his wife, Jacki, enjoy spending time with their new baby girl and are actively involved in Crossroads Church.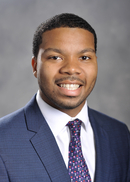 Financial Advisor
josh.keeling@nm.com
My Networks:
Josh began his career as an intern at the Downtown office and joined our team as a full-time representative after graduation from the University of Kentucky in May of 2016, with a Bachelor's in Business Administration and Finance. Joshua is a 2012 St.X graduate, an accomplished violinist, and a member of the Freemasons, the world's oldest fraternal organization. He is Series 6 and 63 licensed and currently working on further designations.
Financial Representative
joshua.wotawa@nm.com
Joshua joined the Northwestern Mutual team as a financial advisor in 2016 as a career changer. Both a former pastor and an outdoor adventure guide, he loves the thrill that comes from taking risks in life. He and his wife of 16 years, Amberly, and their five children enjoy spending time outdoors hiking, climbing, eating good food, and spending quality time together as a family. They also prioritize serving the community and are actively involved in Crossroads Church.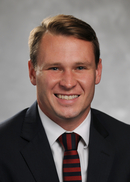 Financial Representative
justin.m.carolin@nm.com
My Networks: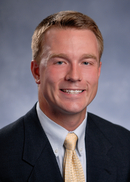 Financial Advisor
matt.a.johnson@nm.com
My Networks:
Matt is a 15 year veteran at Northwestern Mutual who specializes in the medical market. He recently earned his CFP designation and enjoys the freedom and flexibility this career provides. Matt and his wife Michelle are parents to three wonderful children and enjoy spending their summers in Traverse City, Michigan. Matt's passion outside of his career is in the kitchen, as he is an accomplished chef who enjoys entertaining his friends and family with his delicious creations.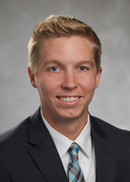 Financial Representative
nicholas.connor@nm.com
My Networks:
Nick is a proud Cincinnati Westsider (Elder alumnus) who graduated from Thomas Moore College in 2015 with a degree in finance. He began his career at Northwestern Mutual right out of college, and has been heavily focused on helping construction professionals build and achieve financial security. Nick is engaged to Stephanie, has a weakness for good chicken wings, and is a massive Cincinnati Reds and UK Wildcats fan.